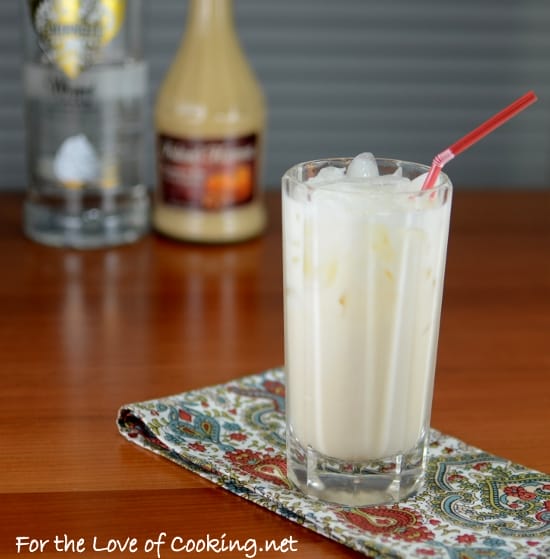 My sister introduced me to a delicious new drink while she was visiting. It was a pumpkin flavored White Russian and it was delightful. It was quite simple to make and tasted heavenly. My sister has a sweeter tooth than I do so she used one shot of the pumpkin pie cream liqueur while I only used half a shot. I am looking forward to making these again and again – especially on Thanksgiving. Thanks for the tasty drinks Dana! Also, a HUGE thank you to my husband for taking these pictures while I made dinner. Thank you Chad!!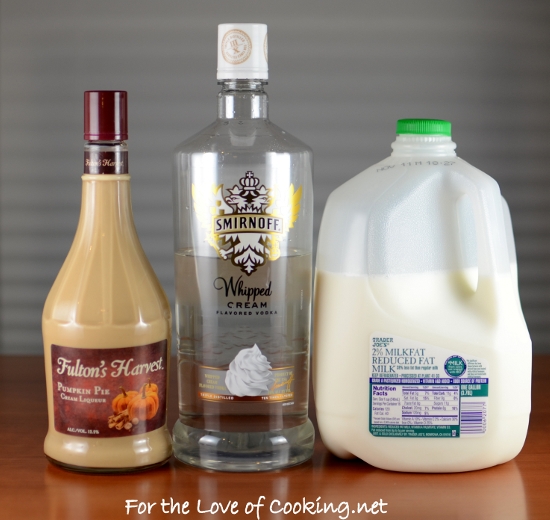 Fill a tall glass with ice cubes. Add 1 shot of  Whipped Cream Vodka, 1 (or 1/2) a shot of Pumpkin Pie Cream Liqueur, and fill with milk, to taste. Stir well and serve. Enjoy.
Side Note: The pumpkin pie liqueur is great by itself over ice or added to coffee.