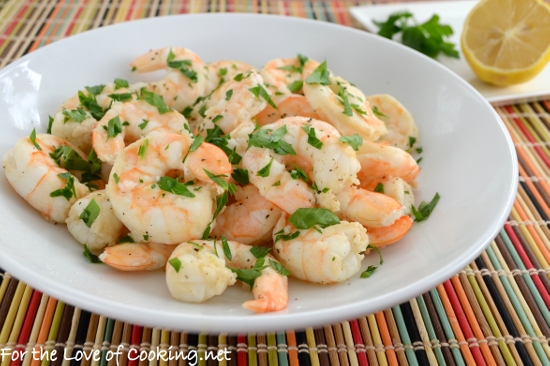 My kids absolutely love shrimp so I decided to make this recipe I found on MyRecipes for their lunch this weekend. I let the shrimp marinate for 10  minutes prior to roasting and they turned out perfectly cooked and very delicious. They both gobbled up the entire dish in minutes. I love quick, simple, and healthy recipes that my kids LOVE. This would be good on it's own, over rice or pasta, or as an appetizer. Both of my kids gave this recipe a thumbs up!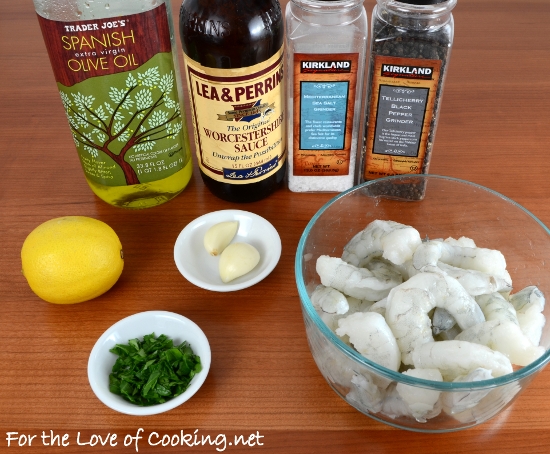 Preheat the oven to 425 degrees. Coat a baking dish with cooking spray.
Arrange shrimp in a single layer in a 13 x 9-inch baking dish. Combine lemon juice, olive oil, Worcestershire sauce, and minced garlic; pour over shrimp. Season the shrimp with sea salt and freshly cracked pepper, to taste.
Place into the oven and bake for 8 to 10 minutes or until shrimp are done. Sprinkle parsley over shrimp; serve immediately.