Chocolate-Peanut Butter Granola Apple Bites
I was trying to find a fun and quick after school treat that would put a smile of my kids' faces. I found this recipe by The Comfort of Cooking that looked perfect and I just happened to have all the ingredients I needed on hand. I threw these apple wedges together in no time and my kids happily gobbled them up with cold glasses of milk. They LOVED these apple wedges and asked for more the following day. Thanks for the great recipe Georgia!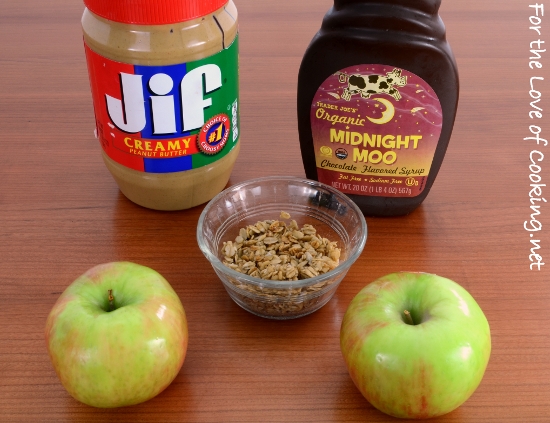 Cut apple into wedges. Carefully coat the tops of the apple wedges in peanut butter. Next, sprinkle the top of each wedge evenly with granola. Drizzle the top with chocolate syrup. Place onto a serving tray and serve immediately. Enjoy.