Creamy Cucumber Dill Sauce
This sauce is great as a dip for veggies or crackers, in sandwiches and pitas, or with chicken and pork. I also really, REALLY love it with fish. It's like a cross between tartar and tzatziki sauce. I really love that it only takes minutes to make but adds such a great depth of flavor to any veggie, sandwich, or meal that you serve it with. Quick, simple, and tasty – I love that!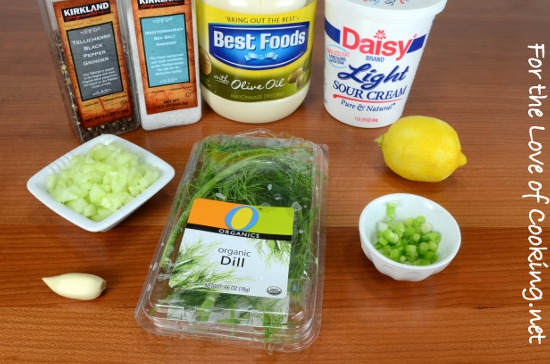 Combine together in a bowl the mayonnaise, sour cream, cucumber, fresh dill, green onion, lemon juice, minced garlic, and sea salt and freshly cracked pepper, to taste. Mix until well combined. Place into the refrigerator until ready to use. Enjoy.